Lancashire Stove Installers
---
Full installation and design service
Lancashire stove installers is a family run, bespoke company started by partners Callum and Sophie. They have a passion for creating beautiful chimneys with state of the art stoves, to warm your property and create a homely atmosphere tailored to your specification!
---
Callum and Sophie opened lancashire stove doors in Lower Darwen, Lancashire and have expanded their services to cover the whole of Lancashire, Manchester and West Yorkshire. With a surveying degree to hand they specialise in chimney services and can offer a full design and installation service with a free site survey.
---
If you're after your money's worth this company keeps overheads low by being an online business, passing the savings into the customer by buying in bulk and providing clear, honest price breakdowns.
---
All stoves are defra approved and 2022 regulations ready. Grab a smooth, caring service and fill out our 'build your own' enquiry form here.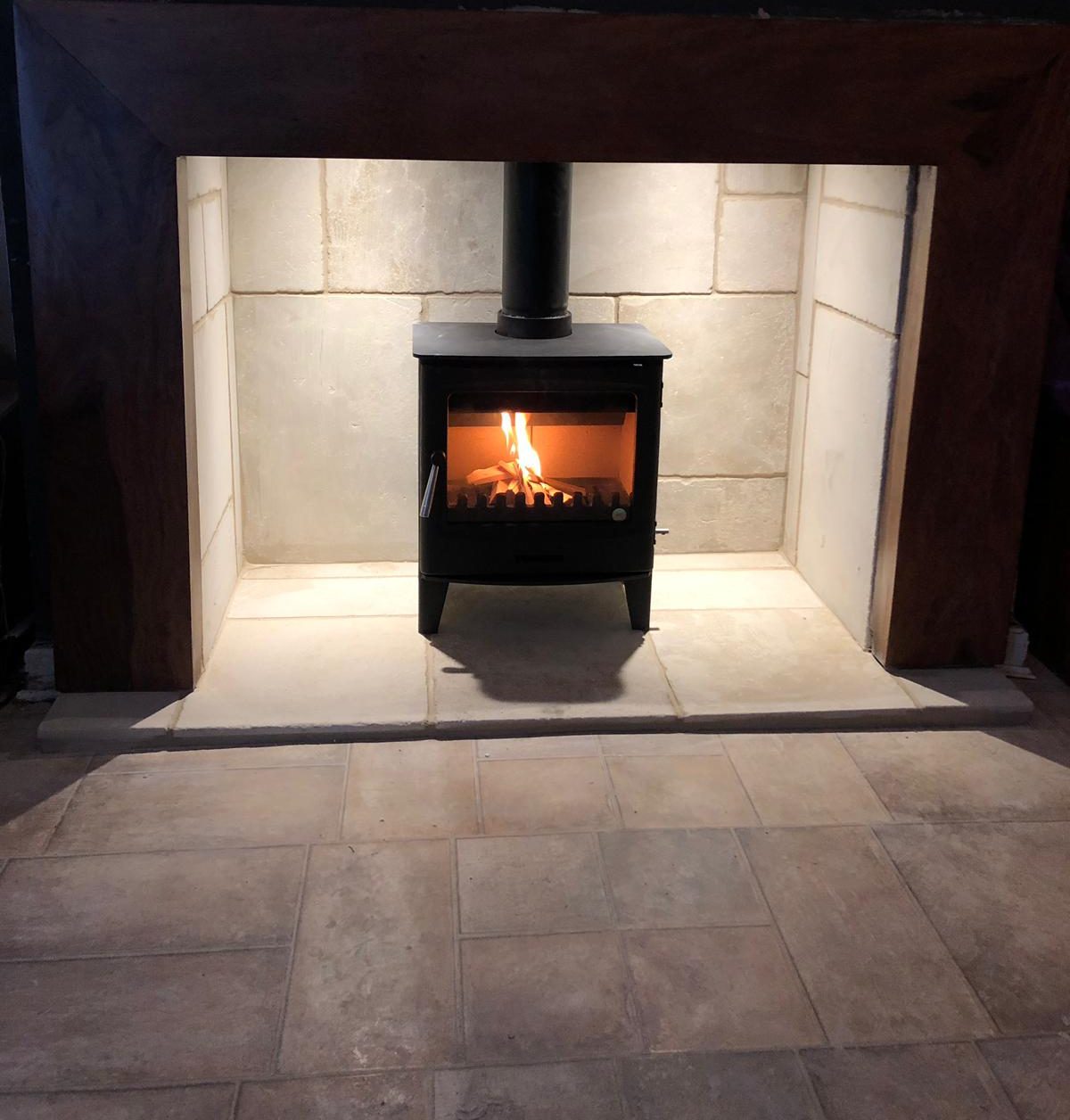 With your supply and fit package you are guaranteed to get:
---
A choice of stoves
10m 5″ flue liner
All-in-one pot-hanging cowl
MA adaptor
Registration plate kit
500mm stove pipe
Chimney notice plate
Co2 alarm
Fireboard chamber or clean up of original brick chamber
Stone hearth in a choice colours
Plaster finished
Free delivery, standardised Hetas installation and full certification